Trinity Buildings
Living in the newest part of Amsterdam
Trinity Buildings: the very latest residential addition to the bustling city of Amsterdam
With no shortage of cafés, bars, restaurants, shops and sports facilities close by, the Trinity Buildings also benefit from excellent infrastructure and modern, green surroundings. Whether you want to immerse yourself in the vibe of the city or enjoy a comfortable home, Trinity Buildings make both possible. This is the way forward; this is new Amsterdam energy.
Pietersbergweg 1-55, Amsterdam
Live life
to the full
Your own space, where you can relax, spend time with friends and family, laugh, dream and recharge your batteries.
With various apartment sizes and layouts available, Trinity Buildings has something for everyone.
A future-proof concept
Surrounded by water, the benefits of the three imposing Trinity Buildings towers speak for themselves: class, style and comfort.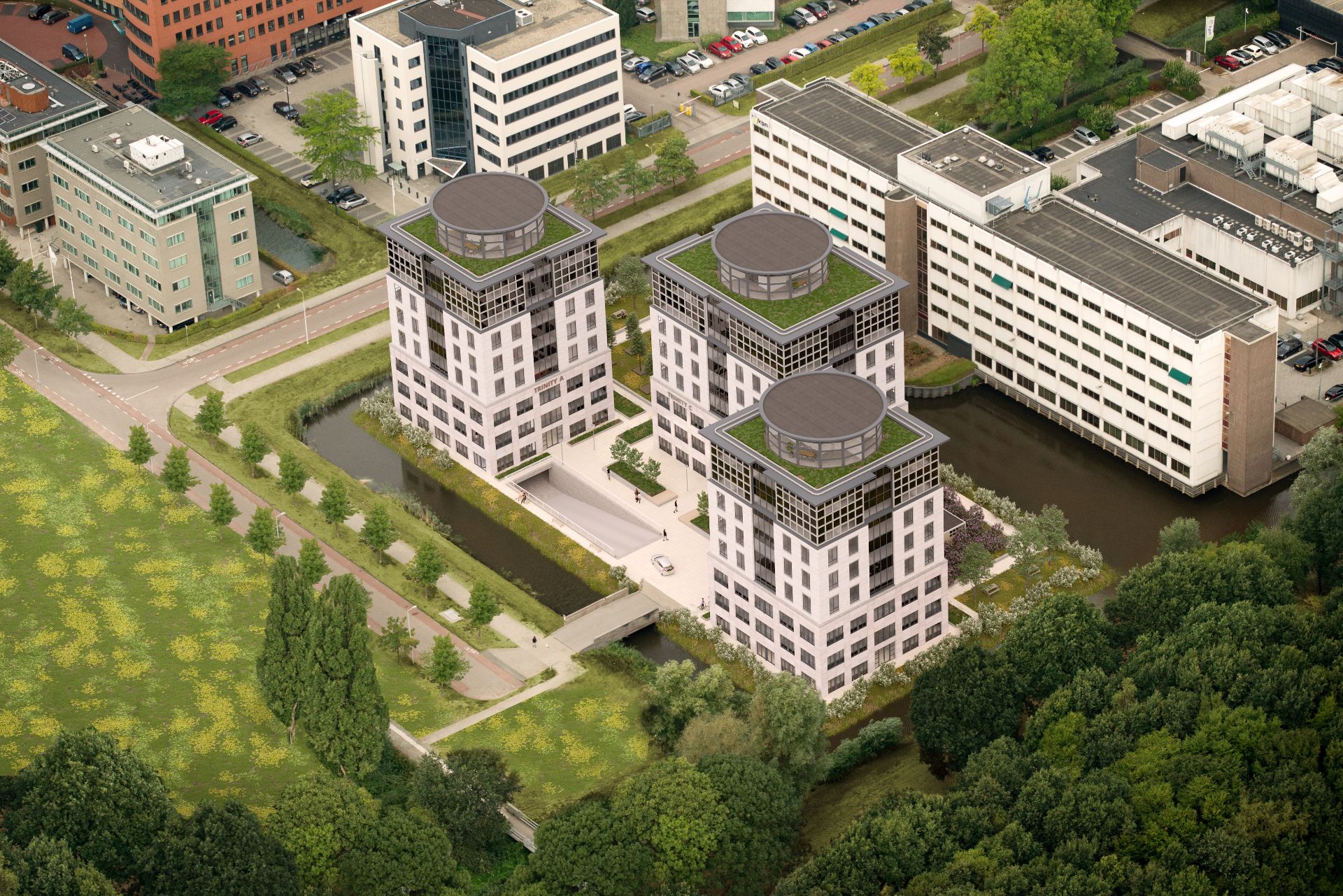 Class, style and comfort times three
The three towers contain a total of 133 residential units, including 4 social housing properties, 102 mid-priced rental properties and 27 non-subsidised properties. Residents share a large communal city garden on the ground floor, a basement car park for cars and bicycles and electric shared cars that form part of the comprehensive Fleet Facilities mobility plan.
All the apartments have been finished to a luxury standard and come complete with all the mod cons you might expect. The modern basement car park has plenty of space for the cars and bicycles of residents and visitors alike.
Besides comfort, sustainability has been a key part of the Trinity Buildings conversion process. The various sustainability measures incorporated into the project mean that residents can expect to receive low energy bills.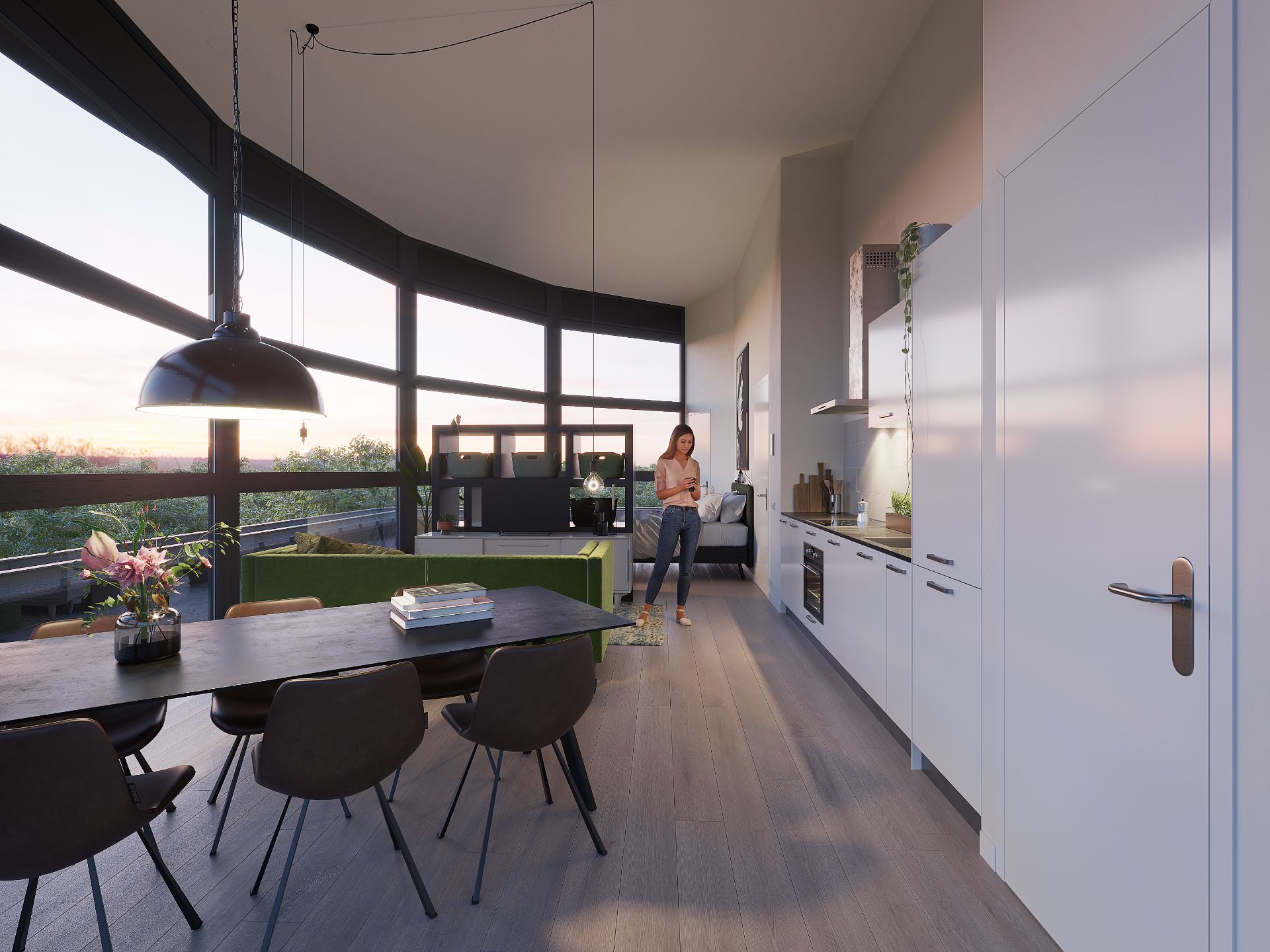 Amstel III
bustling
with energy
Amsterdam's newest district
Trinity Buildings is located in Amstel III in Amsterdam-Zuidoost. A total of 30,000 homes are due to be built here by 2040, as part of the biggest area transformation project in the Netherlands to date.
The municipality of Amsterdam and various developers – including Certitudo Capital – are transforming this former office area into a lively city district in which living, working and recreation all come together.
The area enjoys excellent accessibility and good facilities. Public spaces are being modernised, made more sustainable and greened too.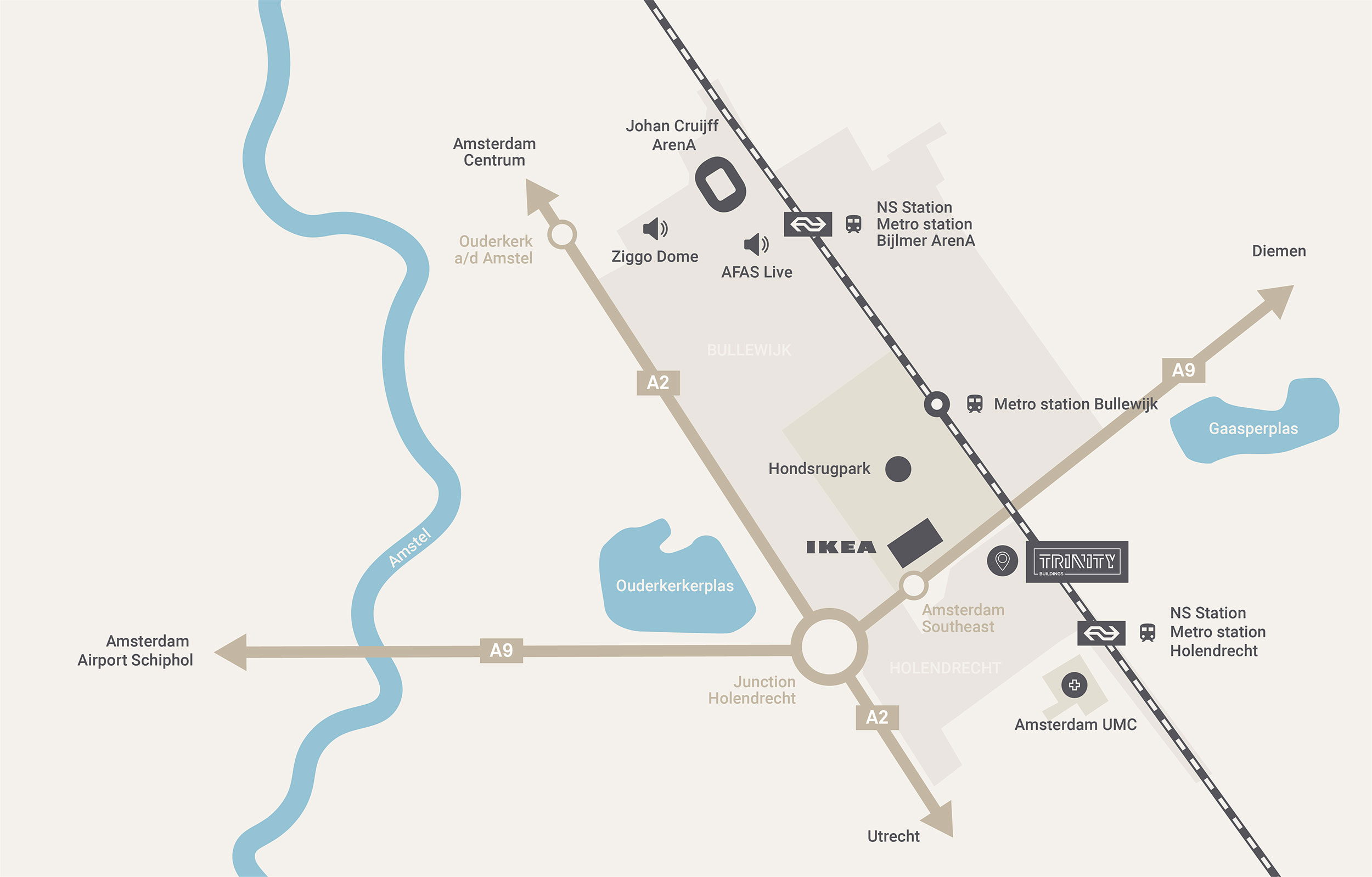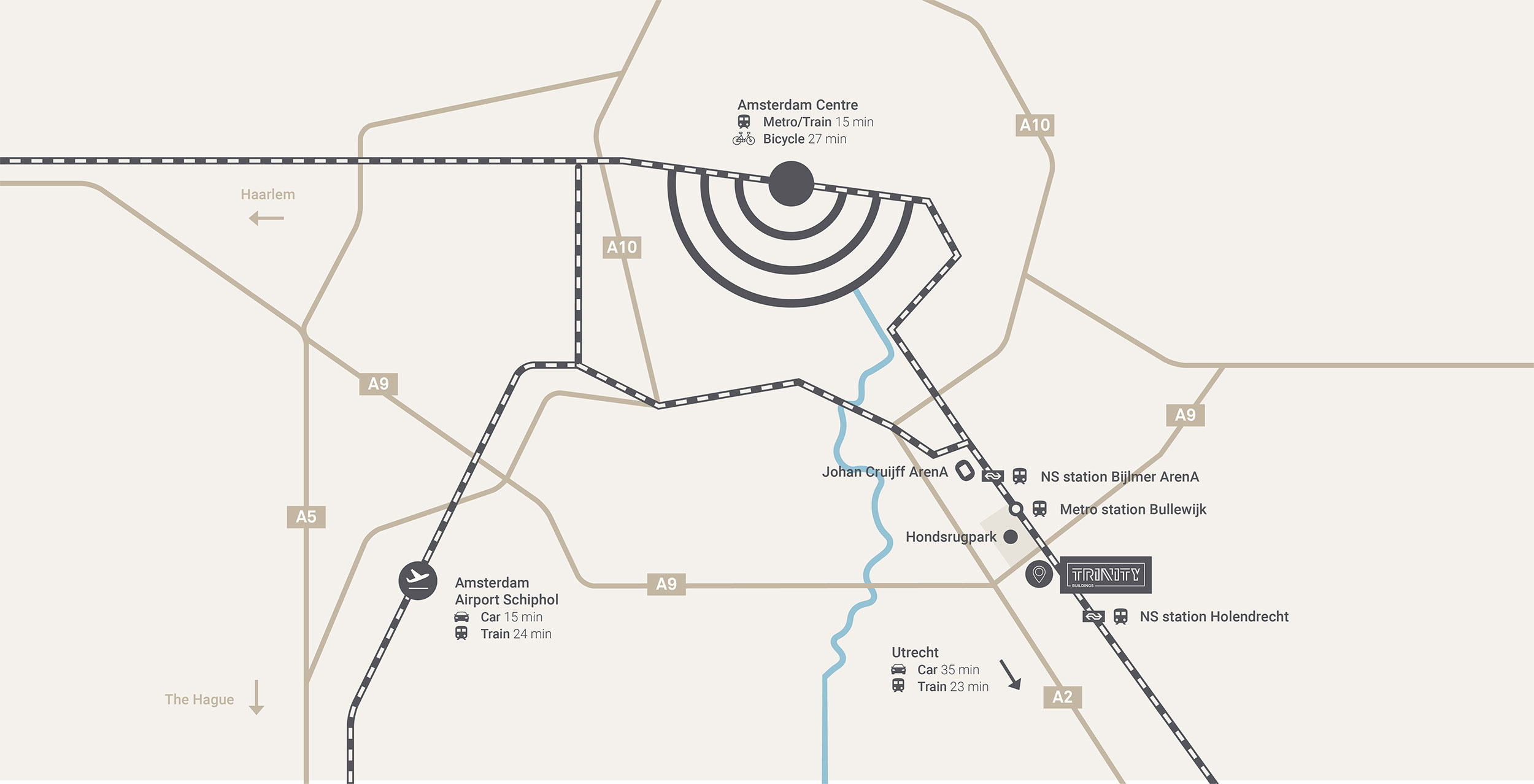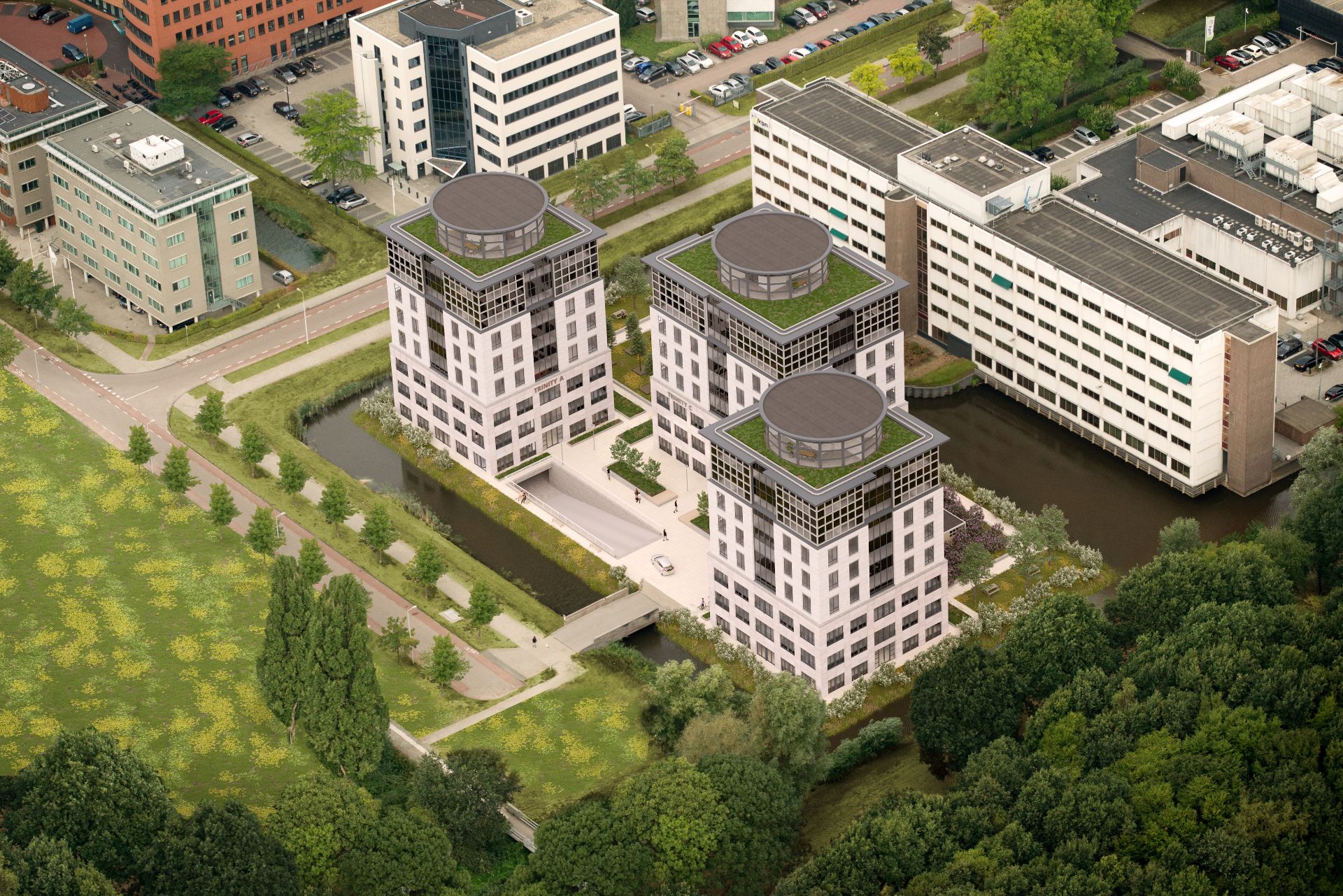 Contact
Would you like to know more about Trinity Buildings?
For information about availability and prices, please contact iResidence.
Go to iResidence